===>Huawei welcomes European decision with investment pledge[field]===>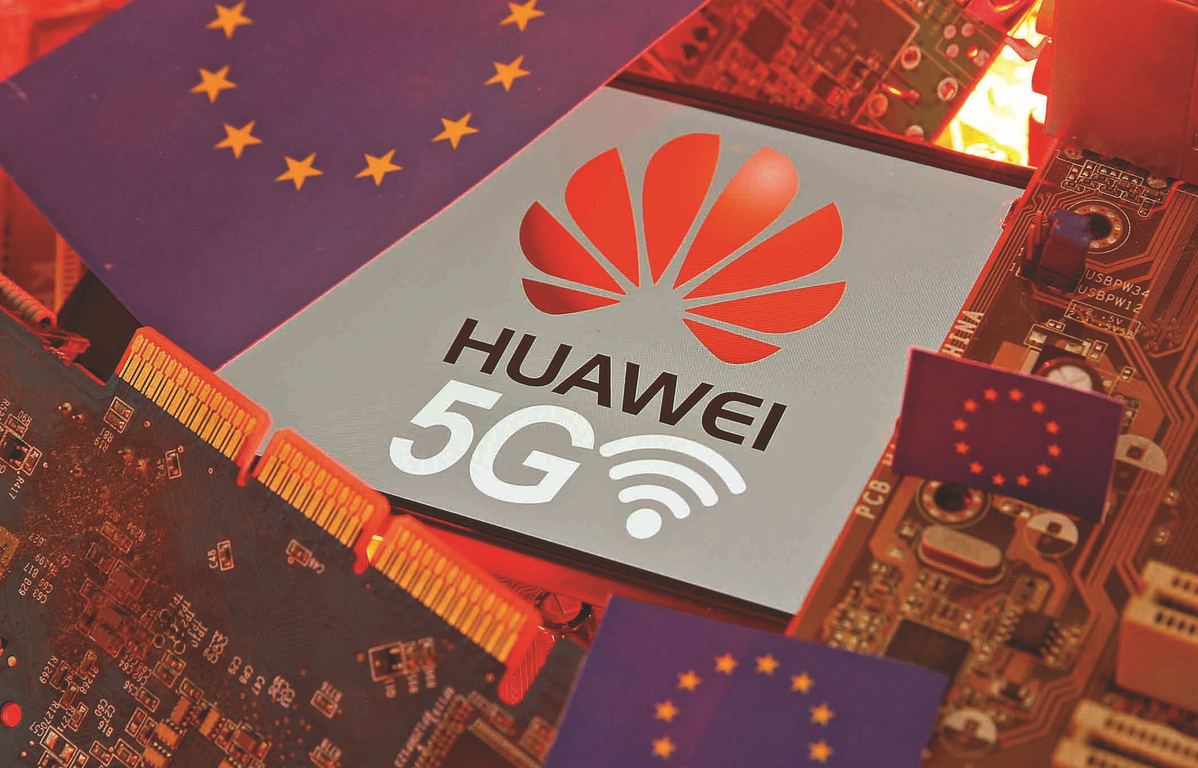 Chinese technology giant Huawei says it's ready to make another investment in Europe. [Photo/Agencies]

China's telecom giant Huawei announced on Tuesday that it would build manufacturing hubs in Europe to make 5G equipment for the regional market.

Confirmation of the news from Abraham Liu, Huawei's chief representative to the European Union institutions, came a week after the United Kingdom and the European Union decided not to exclude Huawei from their 5G networks.

Speaking at the company's Chinese New Year reception in Brussels, Liu said Huawei believes it can partner with Europe and help it achieve its digital sovereignty and become the world's digital leader.

"That's why we have decided we wish to set up manufacturing bases in Europe, so that we can truly have 5G for Europe in Europe," he added.

The event marked Huawei's 20th anniversary in Europe, two decades on from when what was then a much smaller company set up a research and development center in Sweden.

On Jan 28, the UK announced it would allow Huawei into non-core parts of its 5G network, with a cap of 35 percent of market share. One day later, the EU released its toolbox regarding 5G roll-out, a guideline that leaves each member state free to make its own ultimate decision.

The moves were widely viewed as a rebuff to the pressure applied to European governments by the United States, which wanted an outright ban on Huawei.

Liu said Huawei agreed with European Commission President Ursula von der Leyen, who said "new technologies will never mean new values".

"We share these values and we believe that it is this framework of trust that can mitigate the fears that surround the new technologies, including 5G," he said.

He noted that the global supply chain depends on collaboration and building mutual trust.

"Companies should be treated fairly and equally. A competitive market benefits everyone," Liu said.

He praised the UK and the EU's "emphasis on a fact-based, fair approach to a multi-vendor model, founded on verification as well as trust is what we believe should be the standard globally".

Liu said that politically motivated suspicion does not address the challenges ahead, clearly referring to the heavy US lobbying in Europe against Huawei.

He hoped that Europe, the US and China, the three major stakeholders in cyberspace, would invest more in political discussion to talk about collaboration and common rules, a message also expressed by Microsoft CEO Satya Nadella at the recent World Economic Forum in Davos, Switzerland.

Viviane Reding, a former European Commission commissioner, said in her speech that the EU is right to present the 5G toolbox.

"Not to slow down building of an infrastructure with too many rules, but to have infrastructure by the rules," she said. "Not to bend to exterior political threats, but to create our own rules, fit for the European interests, enhancing our technology sovereignty."

She said sovereignty is "not about building walls" but "about securing the bridges, clearly defining the building standards and having a close look at who is crossing the bridge, for what purpose".