===>Tongji University joins education institutions worldwide in declaring climate emergency[field]===>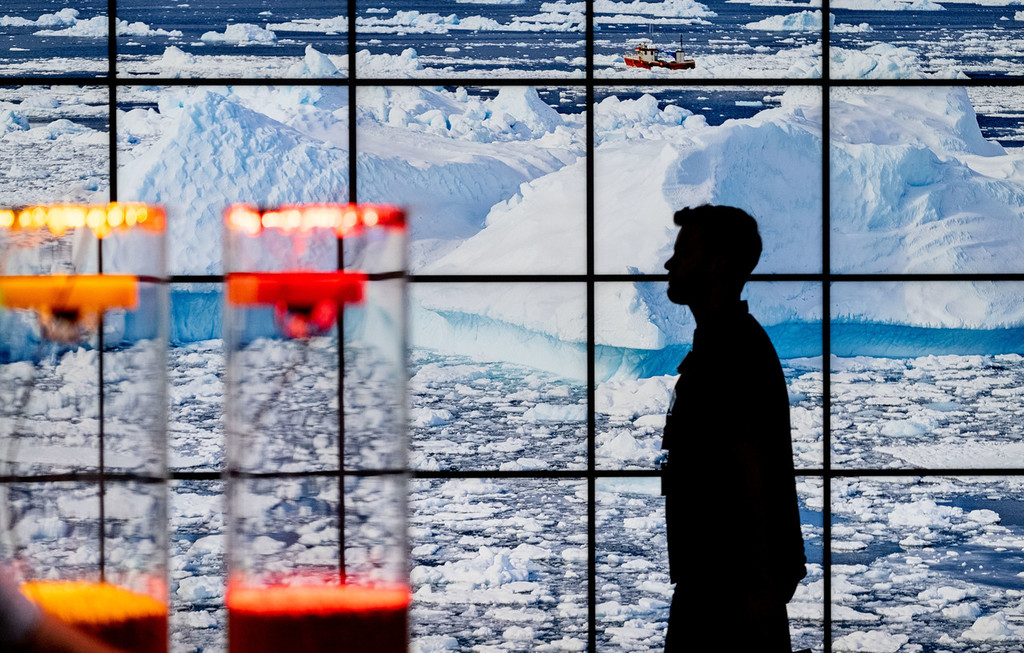 The Arctic Ocean as a display on the subject of climate change is seen at the Hannover Exhibition Centre, in Hannover, Germany, June 14, 2019. [Photo/IC]

UNITED NATIONS - Thousands of universities across the globe on Wednesday announced that they are declaring a climate emergency, and agreed to undertake a "three-point plan" to address the crisis through their work with students.

According to a release from United Nations Environment Programme (UNEP), the announcement was made by networks representing more than 7,000 higher and further education institutions from six continents, including Tongji University in China.

The three-point plan includes committing to going carbon neutral by 2030 or 2050 at the very latest; mobilizing more resources for action-oriented climate change research and skills creation; and increasing the delivery of environmental and sustainability education across curricula, campus and community outreach programs.

The commitments are contained in a letter organized by the Alliance for Sustainability Leadership in Education, the US-based higher education climate action organization, Second Nature, and UN Environment's Youth and Education Alliance.

The expectation is that over 10,000 institutions of higher and further education will come on board before the end of the 2019, with governments invited to support their leadership with incentives to take action.

Young people are increasingly at the forefront of calls for more action to address climate and environmental challenges, said Executive Director of UN Environment Inger Andersen, adding that initiatives which directly involve the youth in this critical work are a valuable contribution to achieving environmental sustainability.

According to the release, examples of best practices for sustainability on campus include Tongji University in China, which has significantly invested in delivering a sustainability education curriculum and is encouraging other education institutions to do the same.